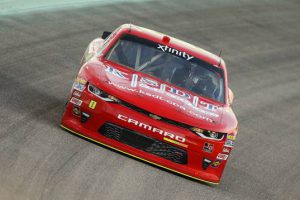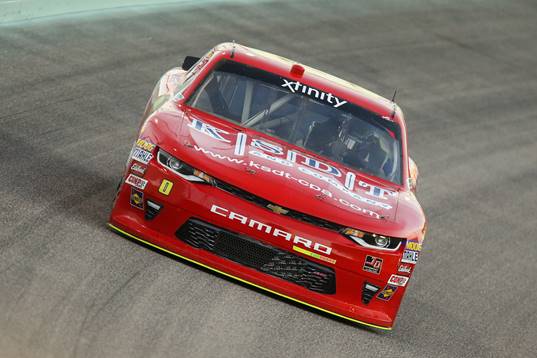 GAFFNEY, S.C. (February 8, 2018) – Kabat, Schertzer, De La Torre, Taraboulos and Company (KSDT), one of the largest and fastest-growing financial accounting and advisory firms in South Florida, is looking to open and close the 2018 NASCAR Xfinity Series season with team JD Motorsports with Gary Keller. KSDT will be on board the No. 0 Chevrolet Camaro of Garrett Smithley as an associate sponsor for the season-opening race at Daytona International Speedway, and they will be the primary sponsor of the No. 0 for the season-ending race at Homestead-Miami Speedway.
KSDT previously sponsored Smithley in the 2017 season-closer in Homestead-Miami.
"I'm super excited to have KSDT back for 2018," said Smithley. "We had so much fun hanging out with them last year in Homestead, and for them to start out the year in Daytona with us is really cool. Gotta thank Jeff for everything he and his team do for JD Motorsports!"
"The KSDT staff are huge fans of NASCAR." said Jeffrey Taraboulos, Managing Partner of KSDT.  "We're thrilled with the prospect of combining forces with the good people of JD Motorsports. We're excited about having Garrett Smithley as our driver and are proud to team up with him again. We feel this is a great opportunity to demonstrate our continued commitment to both JD Motorsports and NASCAR and look forward to continuing to grow our sponsorship."
About Kabat, Schertzer, De La Torre, Taraboulos & Co.
Founded in 1976, Kabat, Schertzer, De La Torre, Taraboulos & Co. is a Miami-based accounting and advisory firm that provides a full range of professional, technical, consultative and business services to regional clients in a wide range of industries.  With additional offices in Homestead, Fla., and Weston, Fla., the firm provides individual and business clients with a comprehensive approach to accounting services, that includes taxation, audit and review, estate planning, forensic accounting, and litigation support and valuation services.  The firm also offers financial advisory and property management services through its subsidiaries KSDT Financial, LLC, and KSDT Property Management, LLC.  For more information, visit www.ksdt-cpa.com or call (305) 670-3370.
How Can We Help?
Call or email our team today
KSDT CPA is ready to navigate the process with you. Fill out the form below and our team will contact you shortly.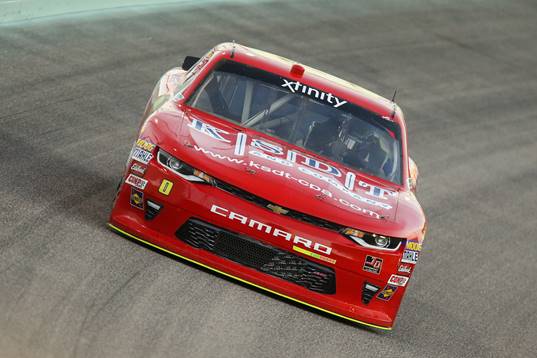 Related Posts